What is Red Dragon Qi Gong?
The Red Dragon Qi Gong practice is the foundation of Feng Dao De's (馮道德) Internal Energy System. The name "Red Dragon" signifies the internal heat, or "Yang Qi" (楊氣), that is cultivated through the standing meditation sets that stretch and open up the channels that circulate energy throughout the body.
This meditation systematically opens up the spine and allows energy to flow through the twelve main meridians, in turn, nourishing the internal organs.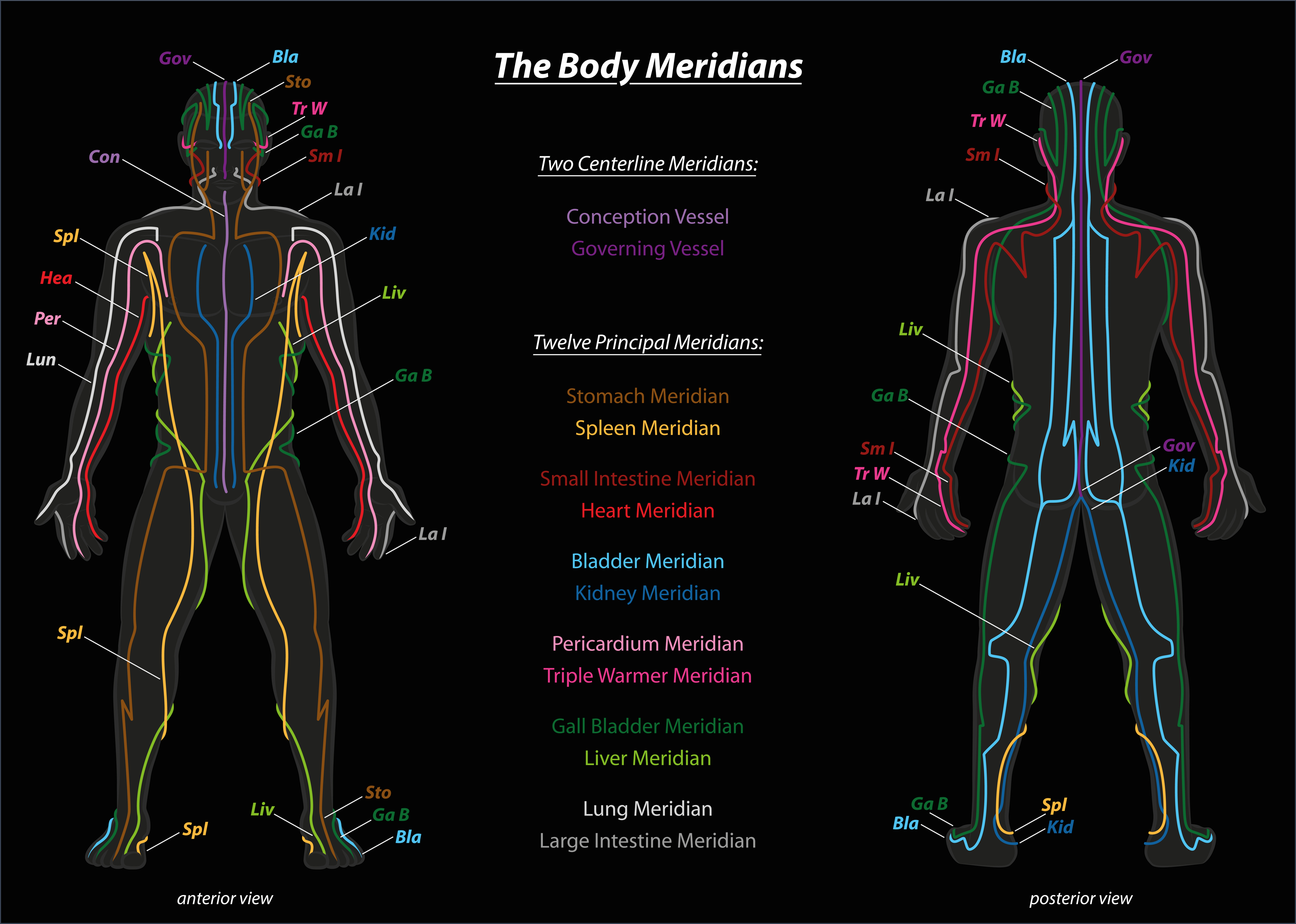 This rare internal practice has was kept within the Du (杜) family lineage for many centuries. This powerful Qigong method was passed from Grandmaster Du Wei (杜韋 - also spelled Doo Wai) of the White Tiger System on to my teacher, Sifu Garry Hearfield (希佳力).
What are the Health Benefits of Qi Gong?
(click the link to see the published research behind the claim)
Qi Gong activates your parasympathetic nervous system. The sympathetic nervous system prepares the body for intense physical activity and is often referred to as the fight-or-flight response. The parasympathetic nervous system has almost the exact opposite effect and relaxes the body and inhibits or slows many high energy functions.
The parasympathetic response is often referred to as the "rest & digest" system. By activating the parasympathetic nervous system, and decreasing sympathetic activity, Qi Gong causes your body to conserve energy and heal itself.
History
Féng Dào Dé (馮道德) is said to have been one of the legendary Five Elders, survivors of the destruction of the Shaolin Temple by the Qing Dynasty (1644-1912) in China. Ming Dynasty China (1368 - 1644), which was weakened by corruption and internal rebellion, was overtaken by the Manchu in 1644. In 1647 the Manchu attacked the southern Buddhist Shaolin Temple in Quanzhou, Fujian province.
Only five masters managed to escape, and since then became known as the Five Elders. These masters were named: Zhì Shàn Chán Shī (至善禪師), Wǔ Méi Dà Shī (五梅大師), Bái Méi Dào Rén (白眉道人), Féng Dào Dé (馮道德), and Miáo Xiǎn (苗顯). After escaping, Zhì Shàn Chán Shī founded another temple at Nine Lotus Mountain in Fujian where the other survivors sought shelter.
During their time in seclusion, the five elders refined their knowledge of health/medicine, meditation, and martial wisdom. Unfortunately, this temple was also attacked by the Manchu and destroyed. After his escape, Féng Dào Dé left to study medicine and spirituality in Sichuan's remote mountain area, next to Tibet.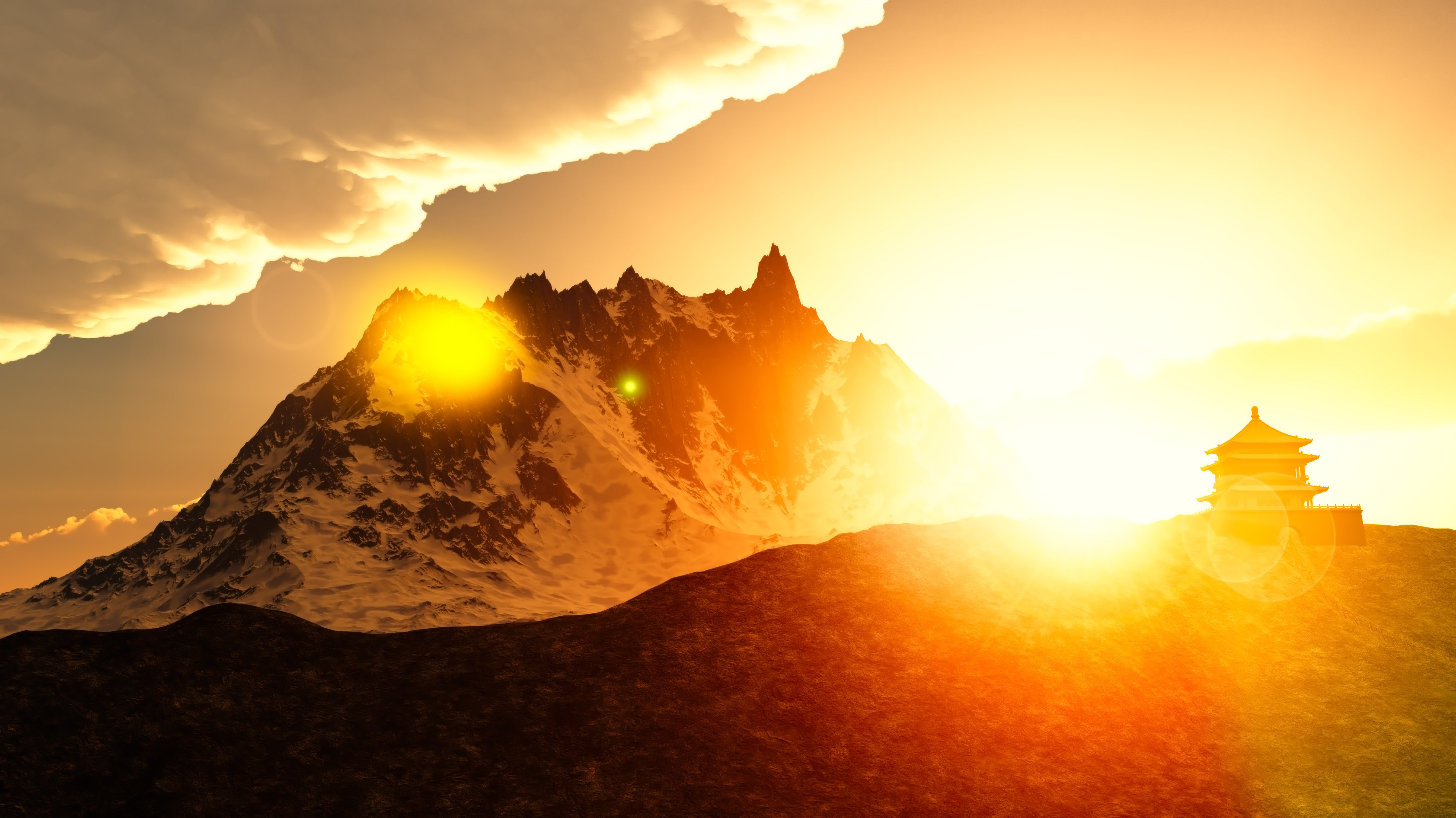 In the late 1600s, the lives of Feng Dao De and Du Tian Yin (杜天殷) would cross paths bringing together two vast bodies of knowledge of healing and martial arts from ancient China. Du Tian Yin was a Taoist monk living in Sichuan. He was well-educated in the folk medicine and philosophy that extended back to ancient Chinese culture's origins. He is also said to have served in the Emperor's court as a physician.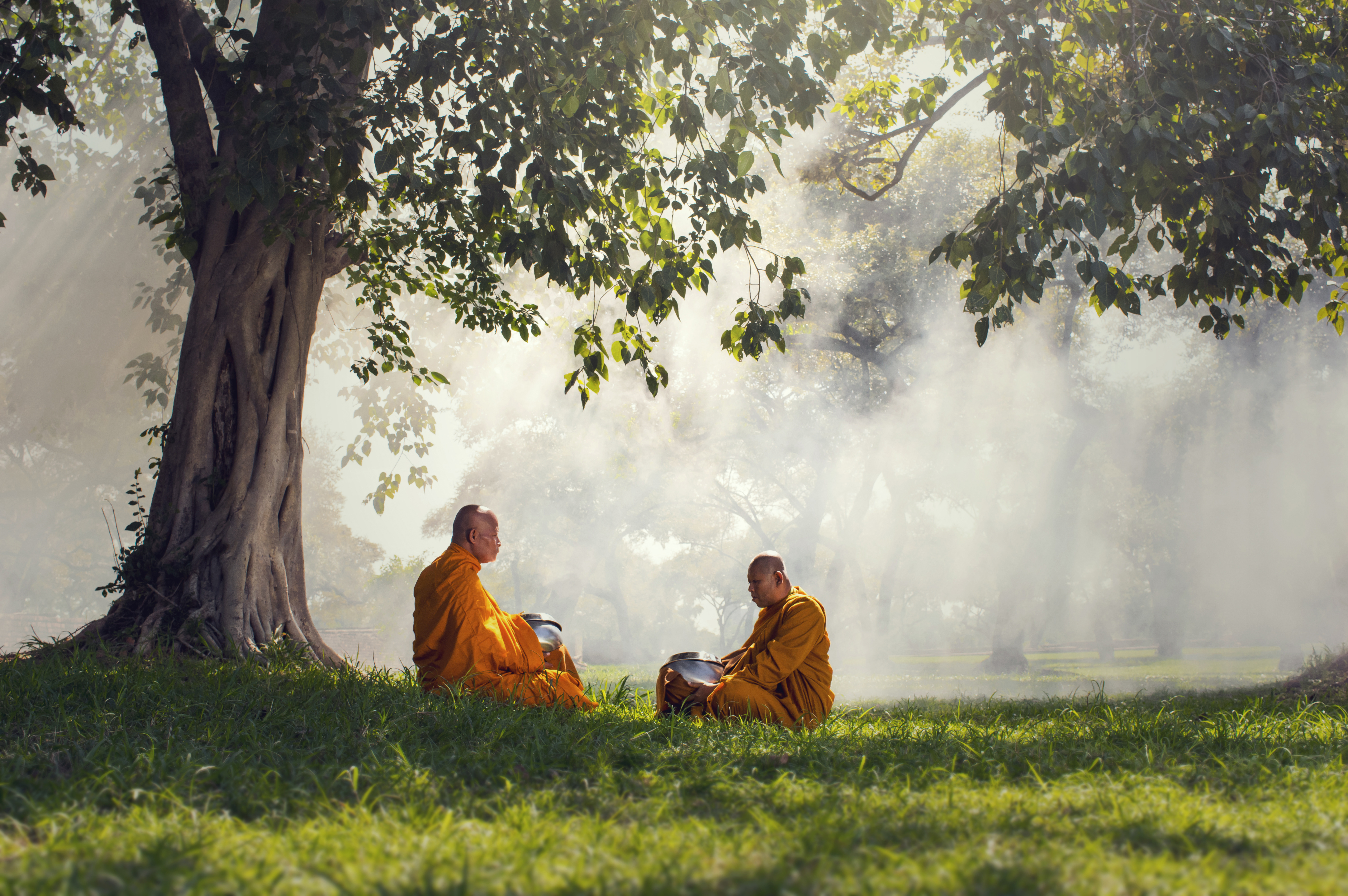 Du Tian Yin gave Feng Dao De refuge in his home from capture and execution and risked his life and his family's life in doing so. In exchange for his life and freedom, Feng Dao De passed his knowledge to Du Tian Yin as the 1st generation Du family inherited Grandmaster of the White Tiger Kung Fu system of martial arts.
Because of Du Tian Yin's significant influence as a very high-ranking official, he arranged Feng Dao De's admittance into one of the Mountain temples in the Sichuan Province of China, where he took on a new identity. In doing so, Du Tin Yin risked his life to help protect Feng Dao De.
While there, Feng Dao De gained a vast wealth of knowledge about ancient Daoist internal arts, healing, and self-preservation from Du Tian Yin. As a Daoist monk, Feng Dao De traveled for many years throughout remote China, mastering and collecting fighting and healing skills from numerous tribes and villages. This unification of Taoism, Buddhism, and folk culture created the first generation of white tiger kung fu/qigong practitioners.
It is from this history that the practice of Red Dragon Qigong (Hóng Lóng Qì Gōng - 紅龍氣功) and White Tiger Spirit Medicine Meditation (Bái Hǔ Shén Yī Gong - 白虎神醫) originates.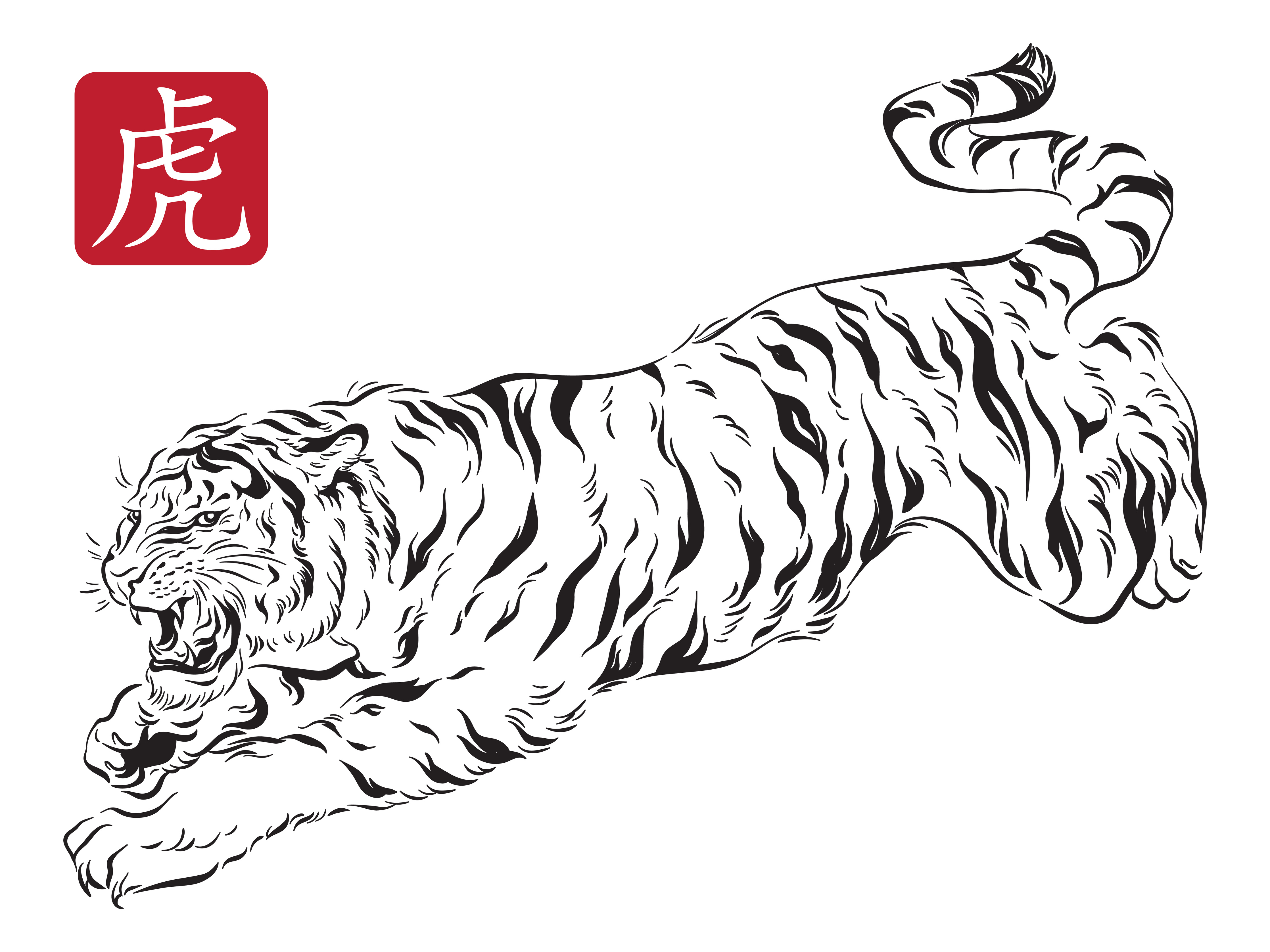 Your Instructor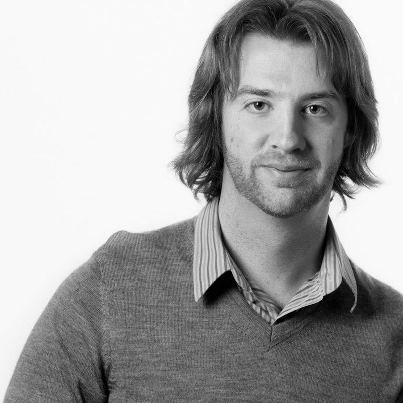 David Lloyd, R.Ac, R.TCMP, is the author of
several books
on natural health & Taoism. David has been involved with Qigong, Chinese medicine and traditional martial arts for over 25 years; he has also maintained a busy Chinese medicine practice and taught Qigong meditation for over 15 years. He has been a member of the Canadian Society of Chinese Medicine & Acupuncture since 2003.
David completed a full-time 5-year post graduate program in traditional Chinese medicine and acupuncture in 2006. He has interned with some of the best T.C.M. Doctors in Canada & China. In late 2006 David was invited to be a peer reviewer for Oxford University Press at their journal
eCAM
. Oxford eCAM was a medical journal for evidence-based complementary and alternative medicine (eCAM). His invitation was to review material associated with Nitric Oxide.
David also helped regulate T.C.M. and Acupuncture in his home province of Ontario. After working for over ten years, as of April 2013, Acupuncture and T.C.M. have been officially regulated as a health profession in Ontario through the College of Traditional Chinese Medicine Practitioners and Acupuncturists of Ontario.
David also serves on the board of scientific directors at
Infinitus International
. Infinitus is one of the largest Chinese herbal medicine distributors in the world. Infinitus also has a
research laboratory at Cambridge University
in England. David has lectured in Hong Kong and China on the integration of classical Chinese medicine with biochemistry.
Course Curriculum
Disclaimer
Available in days
days after you enroll
Scientific Research on Qigong
Available in days
days after you enroll
History of Red Dragon Qigong
Available in days
days after you enroll
Frequently Asked Questions
When does the course start and finish?
The course starts now and never ends! It is a completely self-paced online course - you decide when you start and when you finish.
How long do I have access to the course?
How does lifetime access sound? After enrolling, you have unlimited access to this course for as long as you like - across any and all devices you own.
What if I am unhappy with the course?
We would never want you to be unhappy! If you are unsatisfied with your purchase, contact us in the first 30 days and we will give you a full refund.